Today's society has undergone and is undergoing profound and structural changes that affect all areas and dimensions of society. Education centres, as an institution, do not seem to have changed as much. In Spain, there are many teachers in public and also private and subsidised schools who, discreetly or anonymously and in silence, have promoted and carry out projects and practices which, although isolated, correspond to "another education". On the other hand, for some time now we have had examples of schools that have been concerned and are concerned with substantially modifying the foundations, adding themselves to the group of centres considered to be centres of pedagogical renewal. From this perspective, this monograph aims to present knowledge and experiences related to practices carried out in schools at different educational levels, linked to pedagogical innovation and renewal. Therefore, it is intended that this monograph represents both an analysis of the educational system and the improvement of the organisation and educational practices that are being carried out in different educational centres with the aim of adapting to today's society.
Translated with www.DeepL.com/Translator (free version)
Lines:
    -Pedagogical renewal in Spain in compulsory schooling.
    -Teacher training.
    -Interrelationships and influence of teaching and learning methodologies in renovating and innovative processes.
    -Practical classroom experiences: methodologies and evaluation.
    -Efficiency of the centres of pedagogical renewal in the training of students to progress in the educational system.
Deadline for submitting articles: 30th December 2023.
All articles submitted for this special issue must follow the rules established by the journal (https://www.jotse.org/index.php/jotse/about/submissions#onlineSubmissions).
Editors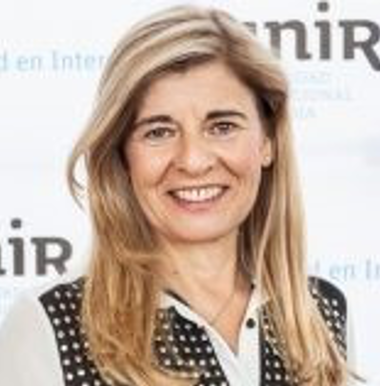 Dra. Carmen Romero García
Hired Doctor and Coordinator of the Area of Didactics of Mathematics of Experimental Sciences at the International University of La Rioja (UNIR). Principal Researcher of the Research Group "Active Methodologies and Mastery Learning" (MAML) of UNIR, and member of the research group "Development and Innovation of Educational Models" (HUM833) of the University of Seville. Representative of UNIR in the Research Network of Teachers of Mexico, Andorra and Spain (RIDMAE). Her lines of research focus on the application of active methodologies and digital resources in face-to-face and virtual environments, teacher training and competence assessment, technology and gender, and the study of pedagogical renewal processes.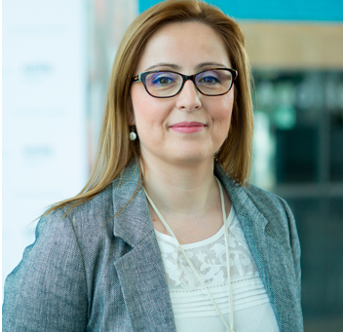 Dra. Olga Buzón García
Assistant Professor at the Department of Didactics and Educational Organisation and coordinator of the Degree in Primary Education at the Faculty of Education Sciences of the University of Seville. Her main lines of work deal with active methodologies and ICT, evaluation of educational processes in virtual environments, emerging technologies, analysis of digital resources for teaching and research, gender and technology, among others. She belongs to the research group "Desarrollo e Innovación de Modelos Educativos (DIME)" (HUM-833) at the University of Seville and to the research group "Metodologías Activas y Mastery Learning (MAML) at the International University of La Rioja (UNIR).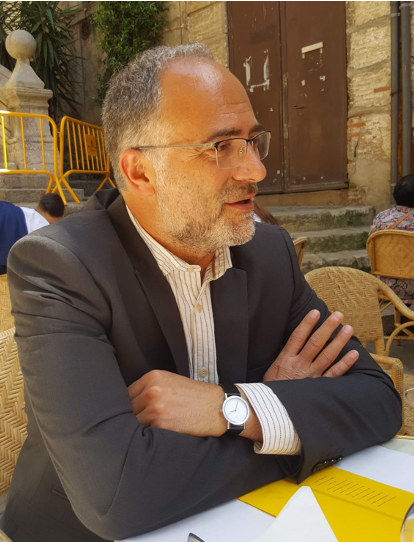 Dr. Jordi Feu Gelis
 Sociologist and pedagogue. With a degree in Political Science and Sociology from the Autonomous University of Barcelona and a PhD from the University of Girona, he is a lecturer in sociology and educational policy in the Faculty of Education and Psychology at this university. In recent years he has focused his research on the field of democracy and participation in schools and on contemporary pedagogical renewal. Since 1999 he has been the director of the mentoring project "Rossinyol" at the University of Girona, and since 2006 he has represented Spain in the European network "Mentor Migration: Training of students as mentors for migrant children in Europe", and since 2012 he has been the director of the Gabinete de Mentoría Social. He currently directs the GRES research group (University of Girona) and the SGR "Complex societies: from study to intervention" (recognised as a team of excellence by the Generalitat de Catalunya). In 2020 he promoted the Chair of Pedagogical Renewal (the first of its kind in Spain), from where he promotes research, training and dissemination related to a renovating and transforming educational approach.